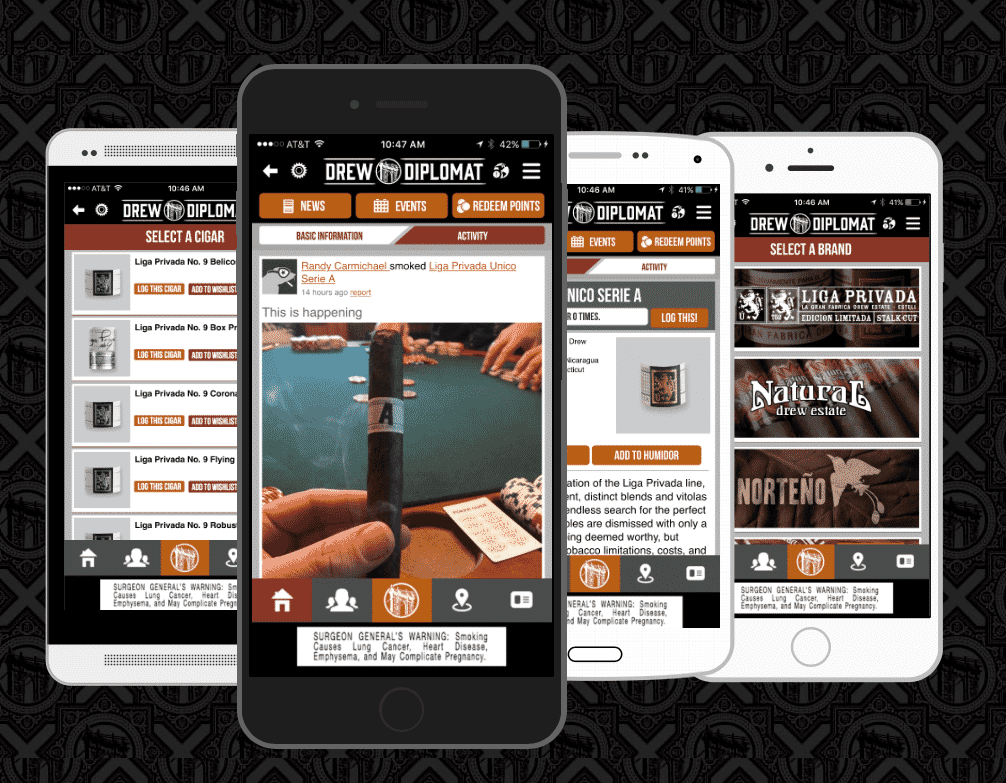 Drew Diplomat is now Live!
Today, Drew Estate announced the launch of their long awaited Drew Diplomat app, which is now available in the App Store for iPhone®, iPad® and iPod Touch® and on Google Play™ for Android™. With the Drew Diplomat app, Drew Estate intends to change the cigar industry yet again.
Drew Estate has worked diligently to develop an industry-leading app that allows users to easily keep up with daily breaking news from Drew Estate, earn points for chances to win one-of-a-kind pieces of art from Subculture Studios, and invite friends to experience the "Rebirth of Cigars"®. The app has been in development for approximately two years and is completely custom, built from scratch, with every functionality considered as part of the design process to ensure the best user experience possible.